Welcome

A world first in stadium viewing

Unique, revolutionary, the ultimate hospitality experience
DON'T MISS OUR EXCITING NEWS COMING SOON!
The Experience
The future of viewing live sport and entertainment in stadia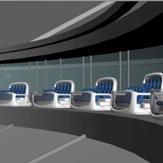 Viewing Experience
Giving a unique 360 ° experience C360 gives spectators the opportunity to view all the action like never before! Spectators board each C360 pod from a suite inside the stadium before the event starts. The pods then cruise slowly and smoothly around the stadium, providing an unrivalled view from every angle.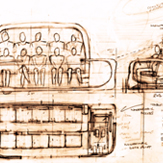 Technology
C360 can be easily integrated into new designs, and retrofitted into most existing stadiums and arenas around the world. An innovative advancement of existing technologies, the pods are computer-controlled using laser sensors to guide their path 360 ° around the stadium.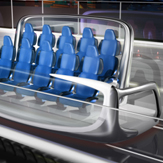 Features
Each individual pod includes digital advertising space on the front, delivering lucrative opportunities and revenue streams. Pods also include interactive screens and on-board food and beverage facilities.
C360 is the future of live sport and entertainment viewing.
C360 Webinar: Changing the way fans see the game
Award winning team of specialists.
C360 is a world first in stadium viewing, creating an amazing, unrivalled, experience that guarantees spectators will enjoy all the action like never before. C360 is the future of sport and entertainment viewing and is the first mobile viewing system in the world!
With a global patent and based on proven safety technology, C360 pods slowly cruise around the stadium offering the most exciting viewing experience development in 2000 years! Giving unobstructed views, the signature model has 10 luxury seats. Each pod can be personalised to club specifications, or branded for corporate sponsors, featuring interactive screens and on-board food and beverage facilities. C360 boasts a low energy output and can be powered by renewable energy sources. With many elements fabricated off-site, installation time is minimised significantly, and for most retrofit projects would be achievable in one off-season period.
C360 will become the pinnacle of global stadium innovation, whilst delivering the most desirable VIP and hospitality experience in the world!
Why Your Venue Needs C360.
For all international stadia and arenas, the need for innovation is constant. C360 offers a unique experience and, whether implemented in the renovation of an existing venue, or the construction of a new one, it not only maximises fan engagement, but delivers incredible commercial opportunities.
C360 will create high streams of revenue for any stadium or arena. C360 will revolutionise the VIP market as we know it, and make your stadium the first choice for corporate hospitality!
Revenues will increase from extra hospitality ticket sales and deliver more stadium tour visitors. Executive suites behind the goal will now also receive the same view as suites on the hallway line enabling a more evenly distributed revenue than those in traditional stadia. Additionally, you could even have extra pods that you can raffle for each match or event. Every pod has lucrative digital advertising space on the front, and greatly enhances the value of stadium naming rights. The concept will also make your venue highly competitive in attracting the most prestigious global sporting events and concerts.
A world first in stadium viewing
Slow cruising speed allows ease of access at all times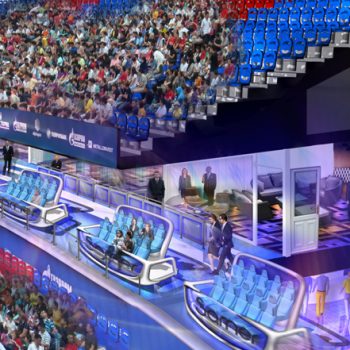 Our Vision
People love new and exciting ideas.The visitor experience will be amazing and revolutionise corporate hospitality as we know it. We believe C360 will be a huge success and give spectators an experience that they will remember and talk about for a long time!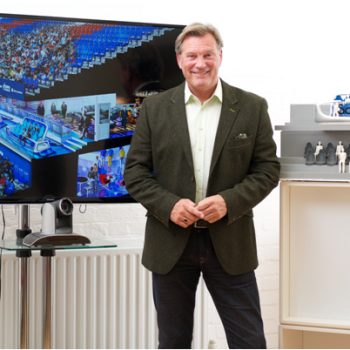 Glenn Hoddle
C360 is delighted that ex-England player and manager Glenn Hoddle chose to become an ambassador for the concept. Having played and managed at some of the world's most iconic stadiums, Glenn noticed that although the quality of stadiums worldwide has improved greatly over time, the quality of viewing experience for the fans has not.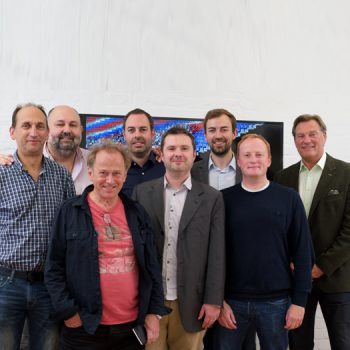 Meet the team
Design company Sarner International joined the C360 team to develop the concept from design to reality. The international award winning team have more than 40 years experience in designing and delivering technology-driven experiences at some of the world's leading attractions and venues.
Visit Sarner.com
Get In Touch
For more information and to speak to our team please get in touch.